Last time around we ventured into the world of cold calls.  I discussed the common reasons why people are turned off by it, but I also pointed out why its a powerful and effective tool for graphic designers (among other entrepreneurs).  I talked about tools and what you need on hand to get started.  Lastly, we went over how to organize information so that you can efficiently weed out the info you don't need and focus on what you do need.
Structure and Content of Your Call
I've spoke about it before, but it becomes really practical here – before we get started, you need an "elevator speech" (and should have one handy for any meeting anyway)!  An elevator speech is going to allow you to quickly convey the basic, distilled version of what you do to someone in a minimal amount of time so that they have a clear idea of what the heck it is that you provide.  It should last the length of your average elevator ride; hence the name.
You may not necessarily need to recite your ES, or at least all of it, during a call.  After you introduce yourself, if the person on the other end is interested in what you're offering and wants to talk about it, its at that point you'd dive a bit deeper into your services and give them an ES.  Your ES is like your virtual business card – you don't shake a stranger's hand and then immediately stuff a card into it, you talk with them, try to understand their position, and then ascertain if it's appropriate to hand over your info.
So we've got a nice part of the "meat" of your call in the form of your ES, but what about the rest?
Call Content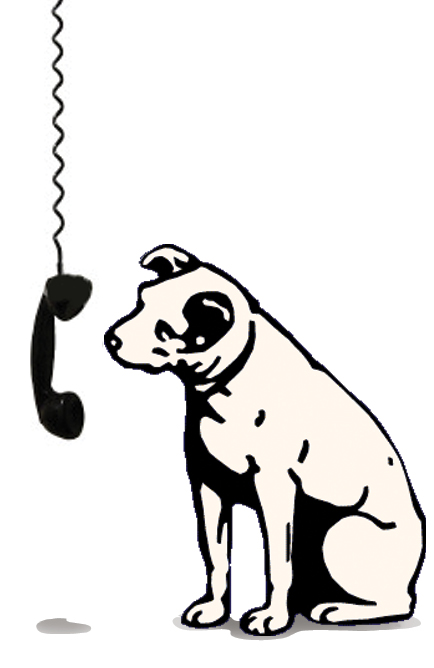 Call during business hours, and if you think you're calling a cell or home number, call after 10AM and before 5PM so you aren't too intruding.  Afternoon is usually the best, although you probably want to call a little earlier on a Friday.
Put yourself in a comfortable state of mind and be yourself.  Odds are you will get a machine, which is fine because its usually less pressuring.
Dial up and after the line picks up, offer a friendly "Hi" or "Good morning/afternoon".
State who you are and what you are.  Are you local?  If so, make sure you note that when you describe yourself.  Any time you can make it clear you're in the neighborhood, you're capitalizing on an advantage from a customer service standpoint.
Quickly move into why you're calling.  Inquire as to whether you can be of service to their business.  Don't ask if you can help them with their graphic needs though, you run the risk of insulting them if they already have a logo and other design work already being done.  What I would recommend is asking if you can "offer assistance" with their needs. This will make you appealing to those who need design work from the ground up, but also to those who already have graphic design work done for them, but could use additional work or help with overflow.
At this point its been about 10 seconds into the call.  Time for you to step back, and the person on the other end is pretty much going to tell you they either (A) aren't interested, or (B) that they could use you.
(A) Thank them for their time, and wish them a good rest of the day.
(B) Here is your chance to deploy the ES.  Tell them "great!" and take the opportunity to explain in more detail what you do, so that they know exactly what you're offering them.  Remember, you don't need to cover everything, just the main points.  They'll find out more about the details later in the follow up discussed below.
After your elevator speech, they should have a clear idea of the overall service you provide.  Its hard to say where a call will go at this point, but once a future customer has conveyed that they are interested, usually you will get 1 of 2 responses:
• They need artwork now.  You may get information as to what kind of artwork they're looking for, and you can let them know how that fits into the service you offer.

• They just need your information to hang onto for a later time, when they're ready to proceed with their project.
Either way, you need to be ready with your Follow Up Information which we'll cover below.  A follow up will be the point where the person you're speaking to wants more information about you, typically in the form of pricing and portfolio samples.  If they don't ask, you should offer anyway as a way of making yourself open and approachable.  It's a good sign!  You have their attention, interest, and now you have a chance to further market yourself.
The follow up will give you a chance to show off your work and pricing by providing an information tear sheet, as well as another form of contact through email.  The email will reinforce the call, give you a chance to convey your thanks for the chance to talk with them, and make it easy for that person to get back in touch with you later.
At this point the call is pretty much over.  The person you called knows who you are, what you do, has let you know what they need, and you're going to provide further information to them so they can assess your service at their leisure (unless they decided on the phone that your hired right then and there!).  Again, thank them for their time (make sure you got their email!) and that's it!
Practice and Templates

So, you've looked at all the information above on what to include, but there's just too much going on.  How you do actually get started with saying all this when you call?  Here is a good "template" I use, which you can get going with.  Don't worry, after the first few weeks you'll have your own version that fits your style and delivery.
"Hi, I'm calling for [business name]?  My name is __________ , and I'm a graphic designer from __________.  I'm calling to see if I could offer assistance with any graphic design or artwork needs that your business may have. "
Notice we ask for the business first.  We are calling numbers that could be someone's home, so the person you're calling may not be expecting a call for their business.  Remember to state where you're from and if you're local.
That's it.  That's really all you need to open with.  Minimal fluff, but concise, and it's not so much at once that someone will want to say "Whoa…back up.  What?" It's hard to practice where the call could go from here.  Just know your ES, be confident in your product, and be yourself.
In the case of getting an answering machine, just go through your main template above, but add the following after the above:
"If this is a service that would interest you, please call me back at __________"
Finish by restating your name, and wish them a good day/evening.
Call yourself a couple times just to get used to hearing a ring tone on the other line and then pick up.  Control how fast you speak.  It should be a smooth, controlled pace (if you're nervous, you're going to talk quickly or stammer).  Have the lines in front of you to recite.  It will be burned into your memory after about an hour's repetition.
Follow Up Info
As we noted earlier, toward the end of the call you're going to want to make sure you can either follow up with their request for more information, or offer it to them if they didn't ask so that they have something to reference.  Ask for an email and send a short, polite message thanking them for the chance to talk, and noting the following information so they can review your work and contact you:
• Phone (cell and home if you have 'em)
• Website or Business Facebook page (you should have this already, but if not, an online album from a provider like Flickr can work).  If possible, be sure to have an "about" page that gives people some background on who you are!  Your future customer isn't just investing in your work, but also the experience of working with you.  They should know how cool you are.
• Price sheet.  Here's a chance to design something interesting that people will see as not only an information sheet about your service but a little piece of your artistic ability as well.  Outline your payment style and pricing on popular items on an easily printable sheet such as 8.5×11, letter size.  Don't go too crazy with the ink colors and graphic techniques, because you don't want to drain their toner if they print it out and it should be small enough in file size to email without crashing their server.  Take time to think out your pricing strategy if you haven't already.
……………………………………………………………………………………..
I hope this information was helpful to you.  I'm certainly no expert, and I'm not what you'd call a great public speaker.  The fact is, this has worked for me, so I'm confident it will work for you too.  Give it a shot and make yourself known.
If you have any other great tips to share that I've missed, please let me know and I'll add them with your permission.