I've always been the kind of person who likes to have a piece of paper and a pen handy for sketching out ideas over drawing something on screen, especially for logo design.  The simplicity and immediate gratification of putting a pen or pencil to paper is just a beautiful process in and of itself, but when I'm rapidly developing and honing ideas as they come to me I've found that its the perfect outlet.  There are times I'll quickly load up a couple letter sized pages with random doodles, studies, and sketches that look like some pile of hieroglyphic nonsense.  It always helps to bring me to my final designs, though.
Great example: 2 pages of logo design "thoughts" for Spectrum Sports Academy and Hackett's Meat Market.  These doodles encompass ideas, emotions, scenes, tools, and products.  Hard to believe anything presentable would come from that mess, huh?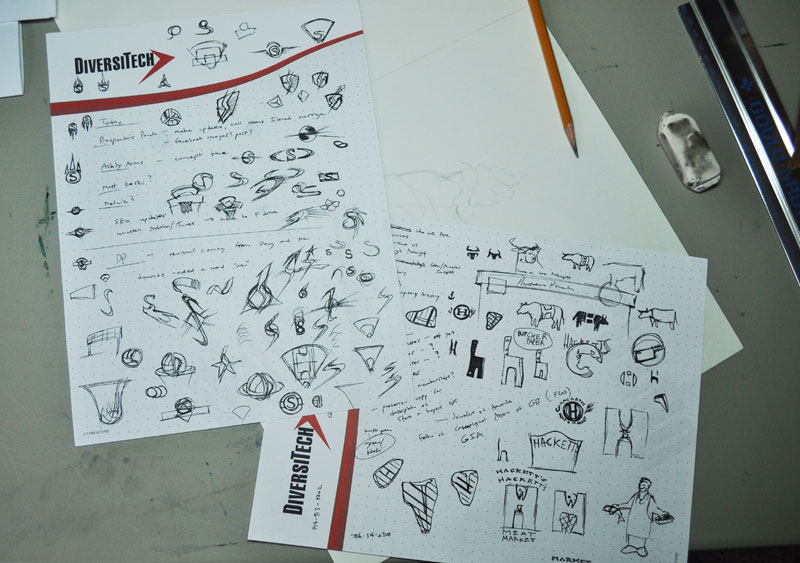 So, if you've ever thought that all graphic designers insist on working with a bunch of glamorous high-tech machinery to crank out all their design work, guess what?  Some of us are still just overgrown kids scribbling on a tablet.