Every once in a while I get a chance to get back into creating some of the art that captivated me as a kid – which is to say drawing big, loud, complicated things that really beg for a fine tipped pen and a many hours under the yellow glow of the desk lamp.  I was commissioned to create a dragon design for the cover of the upcoming novel, "The Elementals."
Because I'm a giving person, and believe everyone should have ample dragons in their life, I have this wallpaper below for downloading.  Its 1566 x 1200….if you need a larger size just yack at me on facebook or send an email.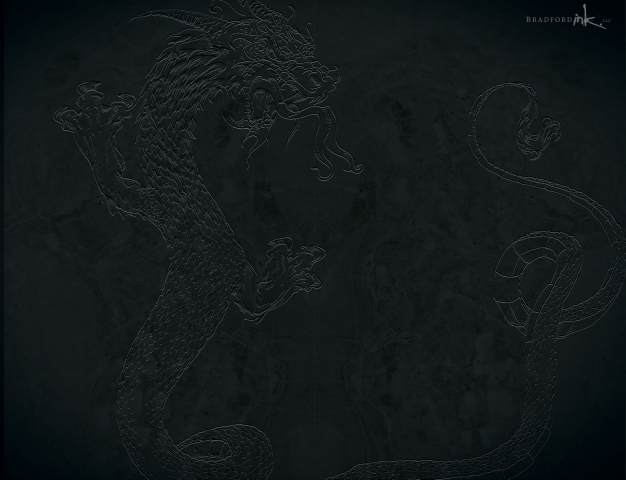 I'll follow up with some more fun news on the book when the author is ready to reveal, which should be in a few months!